Can a Pre-Existing Medical Condition Affect My Workers' Compensation Case?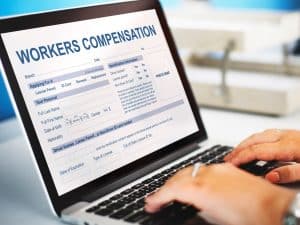 Despite employers' best efforts to keep the workplace as safe as possible, accidents do happen. In fact, The United States Bureau of Labor Statistics found that there were over 2.6 million work-related injuries in 2021 alone, with some of the most common injuries being strains, sprains, and tears. However, more severe injuries are still common.
Over 200,000 cases involved slips, trips, or falls and over 100,000 cases involved back injuries. On top of that, just under half of the overall workplace injuries resulted in an average of 12 days off of work to physically recover. Twelve days may not seem like a lot of time, and this does vary case-by-case, but most people do rely on every single paycheck in order to survive.
Fortunately, filing a workers' compensation claim can help not only recoup lost wages from taking time off of work, but it also covers any past or future medical expenses related to your injuries. Workers' comp will also provide permanent disability if the employee is physically unable to return to work. These are all huge stress relievers for those who got injured, but there is one caveat: your medical history may affect your qualification.
A pre-existing condition can complicate a claim
The reason insurance agents want to see your medical history is because they want to ensure your injury is directly related to your work accident. It may seem like disclosing your entire medical history is not relevant if you just slipped and fell at work, but insurance agents disagree. If they can find a pre-existing condition, they will try to claim that your injury is not work-related.
For example, say you suffered a knee injury when you were in your teens, but have been feeling great even since. Now, just a few days ago, you hurt your knee after you slipped in the warehouse at work. Insurance agents may see that knee injury in your medical history and decide that your job was not actually responsible for your knee injury this time. After all, that knee has already had complications.
Insurance companies consider this a pre-existing condition, even if that injury occurred more than 20 years ago. They will try to argue that your work-related injury should not be covered by your employer's insurance. However, workers' compensation covers new injuries that exacerbate old ones. So in this example, even though your knee was injured years ago, the new injury caused by the slip-and-fall would be covered by the program.
Other medical conditions that insurers may try to use to deny your claim include:
Arthritis, osteoporosis, or degenerative diseases/conditions that affect mobility and flexibility
Back injuries of any kind
Substance abuse (even if you're sober)
Wrist and hand injuries that affect one's ability to use a computer or scanner
Mental health conditions of any kind
While things can get dicey if you have a pre-existing condition that may be related to your new injury, you do not have to worry about everything that has ever been on your medical record. For example, if you have high blood pressure and are taking medication, and broke your ankle when you fell at work, insurance agents would not see your high blood pressure as having anything to do with breaking your ankle. You should still be able to receive workers' compensation benefits without a fight.
Pay close attention to the details—and the paperwork
After you get injured on the job, it is very important to be completely, wholeheartedly truthful about everything—from how the accident happened to what injuries you sustained, and if you have had any related medical issues in the past that are applicable to your current claim; if you are unsure about how to answer these questions, one of our Charlotte work injury attorneys can help you with the application. Claims will be thoroughly reviewed by insurance agents who may pick up on discrepancies which can also cause your claim to be denied. Besides having a pre-existing condition, your claim may also be denied for:
Not seeking immediate medical treatment
If you delay treating your injuries, the evidence for your case will not be as solid. It helps tremendously when you have notes directly from a reputable doctor or another professional who explains the extent of your injuries and the required treatment. Your injuries could also worsen if not treated right away, and workers' compensation may be hesitant to pay if you are responsible for that. Also, it may look suspicious to the insurance company if you did not see a doctor immediately. They may think that your injuries may not be as bad as you are claiming.
Not providing all information or submitting a claim within a certain timeframe
Some insurance companies may request additional information pertaining to your case, which you are required to supply. You also only have two years from when the injury occurred to report the accident in order to then be able to file a workers' compensation claim. If either of these go beyond their deadlines, you may be denied benefits.
Can I still get workers' comp in North Carolina if I have a pre-existing condition?
The good news is, you can still file a workers' compensation claim if you were injured at work, even with pre-existing conditions. Just remember that you need to be completely truthful about your medical history. An experienced workers' compensation attorney from Price, Petho & Associates can help you through the process as well. We will help guide you through what you need from your doctors in order to get the highest payment possible from workers' compensation. Insurance agents may try to deny your claim or reduce the amount owed to you just because of prior injuries, but we can help even if it is
The Charlotte work injury attorneys at Price, Petho & Associates have aggressively represented thousands of individuals with their workers' compensation concerns. Often, employers fail to handle job site injury cases correctly, sometimes even refusing to do what is right for their employees. We handle all types of cases, including complex claims with workers who have pre-existing conditions. Call our office or submit our contact form today to schedule a free consultation at one of our offices in Charlotte, Rutherfordton, and Rockingham.