I Was Hit by an Out-Of-State Driver in North Carolina. Now What?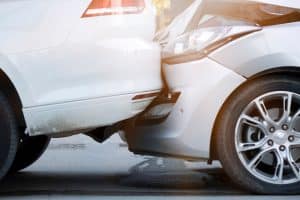 Every year, many visitors flock to North Carolina to enjoy the beautiful beaches, mountains, cities, and other tourist spots. You likely share roads with out-of-state motorists every single day. When a collision occurs that involves an out-of-state driver, you may wonder what to do and how this situation may be different from accidents with North Carolina residents.
While this type of car accident may have a few unique challenges, there is a good chance that you will still be able to file a claim against the driver just like you would in any other type of car accident. There may be some challenges along the way, however, so you should seek legal counsel.
Which state decides the outcome of my car accident case?
If you were in a car accident in Charlotte or any other North Carolina city, it does not matter that the other driver is from out of state. Your lawsuit must be filed in North Carolina and will go through North Carolina's legal process. As a result, only North Carolina's laws and procedures will be taken into account, and you will want to seek a car accident lawyer who is experienced in North Carolina's laws and licensed to practice in the state.
How long do I have to file?
If you're injured in a car accident in North Carolina, you have up to three years to file a claim. If your loved one dies, you have two years. But we would caution against waiting too long to seek legal advice.
What if the accident is partially my fault?
North Carolina is one of only a handful of states that has contributory negligence laws. Contributory negligence means that even if you were as little as one percent at fault for a car accident, you can be denied compensation for your damages.
This is one reason why you should never, ever admit fault after a car accident. Don't imply you share the blame or apologize (even if saying "I'm sorry" is second nature).
Will the amount of insurance coverage be an issue?
It is the insurance company's duty to provide coverage no matter where the driver lives, where the accident occurred, or where they purchased the insurance. Therefore, the process of filing an insurance claim for your collision is the same as if you and the other driver were both residents of North Carolina.
What if the other driver is a truck driver?
Since many truck drivers are usually from out of state and only passing through North Carolina to transport or deliver products to companies, it is very common for motorists to find themselves in an accident with an out-of-state truck driver. This can be very confusing because the driver is most likely from one state, the truck has tags and registration from a different state, and the company they are driving for is located in a third state.
It is often a challenge to track down the correct insurance carrier and policy number in these situations which is why it is important to have an attorney who is experienced in trucking accidents assist in the investigation.
Just as in collisions with automobiles, your truck accident claim will still be filed in the state of North Carolina if that is where the accident occurred. After you file your claim and seek legal assistance, your lawyer will help you determine whether the trucker, their employer, or the truck manufacturer is responsible for the accident.
Can't my insurance company take care of this car accident case for me?
When you are in the middle of a difficult recovery, the last thing you want to do is deal with the complex legal system. Many people mistakenly believe that their own insurance company will somehow assist them in asserting a claim. Unfortunately, this is not the case. It is not the job or responsibility of your insurance company to advocate on your behalf. Their only obligation is to pay claims that may be brought against you or on your behalf. They are not your advocate. Depending on whether the adverse driver had valid insurance at the time of the collision, your own insurance company may actually be on the opposite side of your claim. Don't make the mistake of thinking that your own insurance company is your lawyer.
The Charlotte car accident attorneys from Price, Petho & Associates are here to help you navigate this difficult process, answer any of your questions and concerns, provide helpful legal advice, build a strong case against the defendant to ensure maximum compensation, and more. We encourage you to focus on healing and getting your life back on track, while we will stand up and fight for your right to the compensation you are owed.
If you want a car accident lawyer who has your best interests in mind, please call the office of Price, Petho & Associates or submit our contact form today. We offer free consultations in Charlotte, Rockingham, or Rutherfordton to learn about your case, and you will never be charged a penny unless we win your case!