SCOTUS Rules State Can Seek Recovery of Future Medical Expenses from Injury Settlements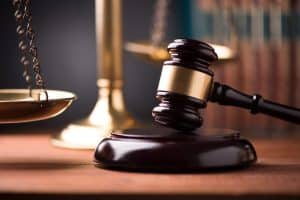 On June 6, 2022, the U.S. Supreme Court issued a decision on Gallardo v. Marstiller (No. 20-1263), ruling that the Medicaid Act does not preclude Florida's policies dictating how the state secures Medicaid reimbursements from third parties. In doing so, they ruled that Florida can seek reimbursement from personal injury settlement payments allocated for future, and not just past, medical care.
This decision can have a major effect on future personal injury settlements, as it significantly expands the scope of Medicaid lien claims. The Court's decision, which you can read in full here, was 7-2, with Justices Sotomayor and Breyer dissenting.
About Gallardo v. Marstiller
Petitioner Gianinna Gallardo was 13 years old in 2008 when she was exiting a school bus and hit by a truck. The accident resulted in catastrophic injuries that leave her in a persistent vegetative state. Florida Medicaid paid for Gallardo's initial $862,688.77 in medical expenses, and her parents also sought compensation in a civil suit, naming the truck driver, the truck owner, and the school district. This litigation resulted in a settlement of $800,000 – with a sum of $35,367.52 specifically set aside as compensation for Gianinna's past medical expenses.
Florida's Medicaid Third-Party Liability Act allows Medicaid agencies to seek reimbursement from third parties when benefits become available:
If benefits of a liable third party are discovered or become available after medical assistance has been provided by Medicaid, it is the intent of the Legislature that Medicaid be repaid in full and prior to any other person, program, or entity. Medicaid is to be repaid in full from, and to the extent of, any third-party benefits, regardless of whether a recipient is made whole or other creditors paid.
This means Medicaid can put a lien on a settlement, and they did so on Gallardo's. However, her parents contested this automatic lien as well as filed a federal lawsuit on the grounds that Florida was violating the Federal Medicaid Act by attempting to recover funds from Gallardo's future medical expenses fund, rather than her past medical expense fund.
However, Florida successfully proved its case to the Supreme Court that Medicaid was entitled to recover from both pools of compensation.
The Supreme Court's decision must be watched closely, as it can greatly affect personal injury cases and compensation going forward. It is crucial to consult with an attorney after any type of serious accident in order to ensure you or your child secure the fair and proper compensation to which you are entitled for your injuries.
The experienced Charlotte injury attorneys at Price, Petho & Associates know how to get results. We understand how to work with insurance companies and opposing counsel to get the best possible outcome for your case. Compensation for your injuries, pain, and suffering belongs to you and you only. Call Price, Petho & Associates at 704-372-2160 or use our contact page to schedule a consultation at our offices in Charlotte, Rutherfordton, and Rockingham.