What to Do When the Other Driver Doesn't Have Insurance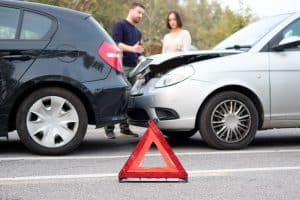 Being involved in a car accident can be a stressful and overwhelming experience. However, the situation becomes even more complicated when the other driver involved does not have insurance. One in eight drivers were driving without insurance, according to the Insurance Research Council (IRC).
To make matters worse, the IRC also estimated that 7.4% of drivers on the road in North Carolina in 2019 were uninsured. North Carolina, like many other states, makes driving without insurance illegal which can have serious consequences. Unfortunately, despite the legal requirements, some drivers still choose to operate their vehicles without insurance coverage, leaving innocent victims to deal with additional stress in the aftermath of an accident.
Similarly, drivers in Charlotte are also required to carry liability insurance to cover damages and injuries they may cause in an accident. However, not all drivers comply with this legal requirement either, and that is where uninsured motorist insurance comes into play. By having a clear understanding of Charlotte's insurance laws and the benefits of uninsured motorist insurance, drivers can better navigate the challenges in the event you are involved in an accident with an uninsured driver.
Insurance laws in Charlotte, NC
As mentioned, it is mandatory for drivers to have car insurance in North Carolina. This means that if you want to drive a car, you must have insurance coverage to protect yourself and others in case of an accident. Car insurance helps pay for damages and injuries that may occur in an accident.
Driving without insurance is against the law and can result in penalties. If you are caught driving without insurance, you may face fines, license suspension, or even the possibility of having your car towed. These penalties are in place to encourage drivers to follow the law and ensure that everyone on the road has the necessary protection.
If you are involved in an accident with an uninsured driver, it is important to report the car accident to your insurance company. You should also contact the police at the scene and inform them about the accident, especially if the other driver does not have insurance. Reporting the accident helps create an official record of the incident and can be important for insurance purposes and any legal actions that may follow.
Uninsured motorist coverage may help
Uninsured motorist insurance is a type of coverage that helps protect you if you are involved in an accident with a driver who does not have insurance at all. It is required in Charlotte and often is included in your auto insurance policy with the minimum $30,000 in liability coverage. Uninsured motorist insurance typically covers two main things: property damage and bodily injury. Property damage coverage helps pay for the repair or replacement of your vehicle, while bodily injury coverage helps cover your medical expenses and other costs related to your injuries caused by the accident. This insurance acts like a safety net that steps in to provide financial assistance when the other driver can't cover the costs and makes it possible so that even if the person responsible for the accident doesn't have insurance, you can still receive compensation for your damages and injuries.
Steps to take after an accident in Charlotte with an uninsured driver
It is so important to take all the proper steps in order to make the claim process go as smoothly as possible. Immediately following an accident, be sure to:
Report the accident to the police. The first thing to do after an accident with an uninsured driver is to make sure you and everyone else involved are safe. If there are any injuries, it's important to call for medical help right away. Once everyone is safe, call the police to report the accident. They will come out to the scene and conduct an investigation which can be important for insurance claims and legal purposes.
Gather information. Next, you should gather information about the accident. This includes getting the other driver's name, contact details, and license plate number. If there are any witnesses, try to get their contact information as well. (The police will likely do this as part of their investigation too, but it's helpful for you to have your own records at the same time.) Capture the damage to the vehicles, the road conditions, and any relevant details that may help establish fault.
Consult with an attorney who focuses on car accidents. Considering the complexity of dealing with an uninsured driver, it's advisable to consult with a Charlotte car accident attorney. They can provide legal guidance, assess your situation, and explain your rights and options. Filing an accident claim and dealing with insurance companies is not easy. An experienced lawyer will guide you through the process, talk to the insurance company, and ensure you are making all the right calls. If you decide you need to pursue a lawsuit, an attorney will also help you receive the compensation you deserve.
Contact your insurance company. After securing a car accident attorney, be sure to contact your insurance company as soon as possible to let them know about the accident involving an uninsured driver. Double-check with your attorney, however, because they may handle this part for you. The insurance company will give you the next steps to take and may require specific information or documentation. Then, they will review your claim and work with you or your attorney to determine the appropriate compensation based on your policy coverage.
If you were involved in a car accident with an uninsured driver, reach out to the team at Price, Petho & Associates for help. Dealing with insurance companies is no joke—and they will do anything possible to ensure you do not get paid. Our Charlotte car accident lawyers will help support your claim and navigate the complexities of the legal system so that you can be compensated for damages and any injuries. To schedule a free consultation, fill out our contact form today. We have offices in Charlotte, Rockingham, and Rutherfordton.