Will I Be Deported If I File a Claim for My Car Accident?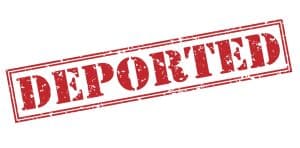 North Carolina is an industrious state. We have a great climate and a thriving economy and beautiful views. So it's not surprising that people from outside our state, and outside our country, move here. If you are an immigrant, either naturalized or undocumented, it is important that you understand your rights when it comes to the laws of our state. If you do not have the paperwork to show your immigration status, you should not fear being removed from the country if you are involved in a car accident, especially if the other party involved was the one responsible for the accident.
With documented and undocumented immigrants alike actively contributing to society in beneficial ways, you should not have to be afraid to call law enforcement to help you after a motor vehicle collision. You have rights in America, and you have rights in this state to seek legal counsel and receive compensation for your damages and injuries.
Can I file a personal injury claim as an immigrant?
Yes. Both documented and undocumented immigrants are legally permitted to file a personal injury claim after a car accident. Not only are you permitted, but it is your right just like everyone else. You have the right to seek financial compensation for your injuries, damages, hospital bills, and any funeral costs in the event you lose a loved one in a fatal accident. While there may be some difficulty in claiming compensation for lost wages from missing work if you do not have work authorization before the time of the accident, seeking restitution for future income is achievable. You should not fear being deported when filing a personal injury claim, but we understand the need to feel safe, so it is important that you contact a Charlotte personal injury lawyer as soon as possible.
Will calling the police after an accident get me deported?
Just as you have rights concerning filing a personal injury claim, you also have rights when it comes to communicating with the police. A police report is a key tool in supporting your claim, so calling them after the accident is important.
After an accident, you should follow these steps:
Stay at the site of the crash, check for injured people, and call the police.
When the police show up, do not lie to the police, but know that you do not have to tell them anything concerning your immigration or citizen status.
Once the police have everything they need for a report, you should seek medical attention whether you think you are hurt or not. Some injuries do not present themselves until days later, and treating them sooner rather than later can save you from a worsening condition.
After that, call a personal injury attorney right away. The attorneys at Price, Petho & Associates will instruct you on how best to safely proceed in a way that you're comfortable with, and in a way that ensures you the greatest amount of compensation.
Deportation is a valid concern, but it should not stop you from taking advantage of your rights. If you come across any trouble during the process of reporting your accident or filing your claim, we will defend your rights, and help you face any difficulties on the path to compensation.
Some interesting facts about immigrants in North Carolina
North Carolina has a thriving immigrant population. At eight percent, immigrants are still a minority, but they contribute to the state in many various and significant ways. According to the American Immigration Council, "one-third of all residents working in farming, fishing, and forestry occupations are immigrants, as well as one-fifth of residents working in computer and math sciences."
While most of North Carolina's immigrants come from Mexico, other countries include India, Honduras, China, and El Salvador. In 2018, 766,355 native-born Americans had at least one immigrant parent, with more than a third of all immigrants in the state having become naturalized U.S. citizens.
In 2016, "25,000 undocumented immigrants comprised 39 percent of the immigrant population and 3 percent of the total state population."
Immigrants make up 11% of the labor force in North Carolina; the job industries in which they contributed the most include: manufacturing, construction, accommodation and food services, Healthcare and social assistance, and retail trade.
To say that the immigrant population of North Carolina is integral would be an understatement.
How can a Charlotte personal injury lawyer help me?
As attorneys, it is our calling to stand up for the rights of our clients no matter their immigration or citizen status. While most personal injury claims are settled outside of court, if your claim turns into a lawsuit that needs to be settled in court, we will take actions to ensure that your immigration status is protected. Don't let fear stop you; know your rights, and know that we are here to fight for you.
If you have been involved in a car accident that was caused by someone else's negligence, our team at Price, Petho & Associates can help, ensuring that your immigration status is kept safe, and that you receive the compensation you deserve. It's difficult to make a living, and even more so when you're trying to do so in a different country. We will work hard to ensure that you understand everything that's going on, and that we communicate clearly with you as we help to file your claim. To schedule a free initial consultation, call our office, or submit our contact form. We have offices in Charlotte, Rutherfordton, and Rockingham, and provide representation for a wide variety of personal injury claims, including car accidents.