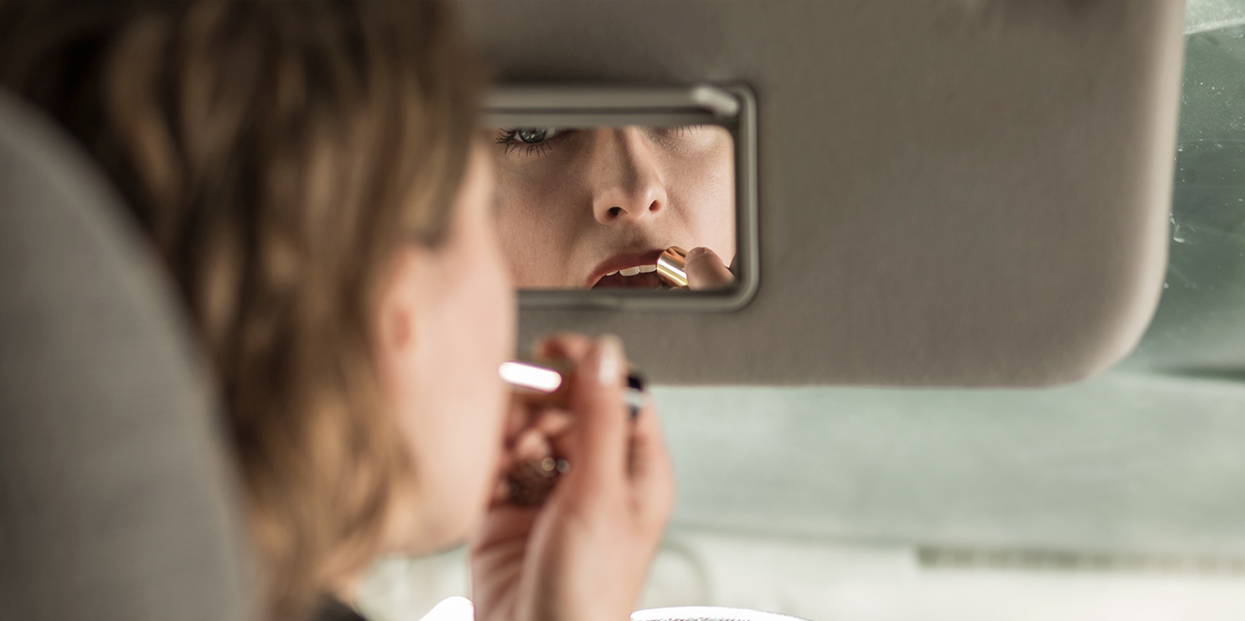 Charlotte Distracted Driving Accident Attorneys
Skilled advocacy for victims of texting and driving crashes in North Carolina
One of the most common sights one sees when driving around Charlotte is drivers looking down at their phones. As we become increasingly reliant on technology for every facet of our lives, it seems like second nature to glance at our phones and other devices at all times of the day – but taking our eyes off the road for even a second can cause serious accidents.
At Price, Petho & Associates, we are here to help if you or someone you love were injured in an accident with a distracted driver. Our Charlotte accident attorneys will conduct a complete investigation into your case to assign liability and hold the at-fault driver accountable for his or her actions. We have an extensive history of helping crash victims recover the compensation they need from negligent drivers, so let us get to work on your case today.

I reached out to Price, Petho, and Associates after I found myself in need of an attorney for an accident I was in that led to personal injury. This was my first experience with something like this and they guided me through the process every step of the way. Every question I had was answered promptly and I truly feel they had my best interest at heart. I highly recommend them if you should find yourself in need of these services. – C.P.
What would you like to know?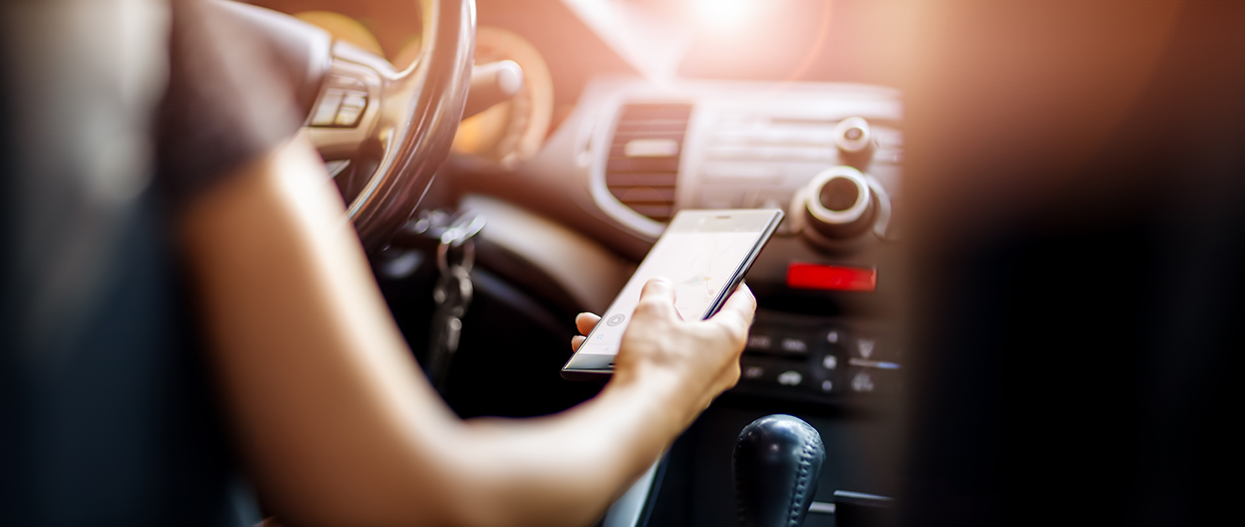 What is distracted driving?
The Centers for Disease Control and Prevention (CDC) reports that hundreds of thousands of people are injured each year due to the actions of distracted drivers. In fact, eight people lose their lives every day in car accidents involving distracted drivers.
Three main types of distractions can occur behind the wheel:
Visual distractions: any type of distraction that takes a person's eyes off the road.
Manual distractions: any distractions that take a person's hands off the wheel.
Cognitive distractions: any distractions that take a person's mind off driving.
In many cases, distracted driving involves more than one type of distraction listed above. For example, text messages take your eyes off the road to look at the screen, your hands off the wheel to scroll or send a reply, and your mind off driving while you compose a response in your head.
How common is distracted driving in North Carolina?
According to the North Carolina Department of Transportation (NCDOT), distracted driving is unfortunately common throughout the state. In 2020, distracted driving caused 44,128 crashes, with 18,552 injuries and 157 fatalities. This made up 17.9 percent of all North Carolina car accidents during that year.
What are the NC laws about texting and driving?
North Carolina law prohibits a person from using his/her phone for texting purposes. Specifically, the law states that it is unlawful for a person to:
(1) Manually enter multiple letters or text in the device as a means of communicating with another person; or
(2) Read any electronic mail or text message transmitted to the device or stored within the device, provided that this prohibition shall not apply to any name or number stored in the device nor to any caller identification information.
Cell phone use by drivers under the age of 18 is also illegal.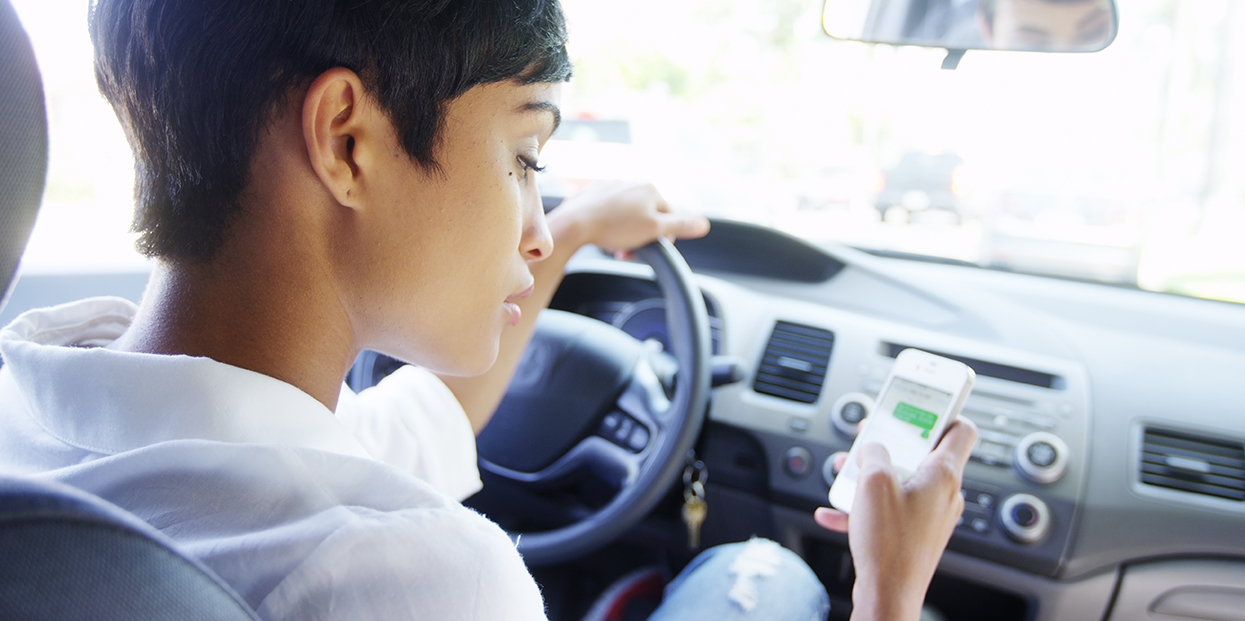 What types of injuries happen in Charlotte distracted driving accidents?
Distracted driving crashes often lead to severe injuries for drivers and passengers involved. At Price, Petho & Associates, our attorneys help clients who have sustained serious injuries like:
Broken or dislocated bones
Crush injuries and loss of limb
Internal organ damage
Internal bleeding
Head wounds and concussions
Whiplash
Scarring and disfigurement
We consult with your doctors and medical team to determine the full scope of your injuries, and how they will affect you both now and in the future. In addition, we work to ensure you secure the proper compensation for your losses.
What should I do after I'm hit by a distracted driver?
After a Charlotte accident involving a distracted driver, try to take the following steps to protect your rights to compensation. Remember that your first priority should always be your safety and seeking medical care for urgent injuries.
Call 911. If you can do so, you should call 911 as soon as possible to ensure first responders get to the scene. Law enforcement must conduct a preliminary investigation, and your insurance carrier will require an accident report.
Gather evidence. If possible at the scene of the crash, gather as much evidence as you can. This can include using your cell phone camera to take photographs of everything – vehicle damage, debris around the scene, skid marks, traffic and weather conditions, injuries, and anything else you think may be relevant. Take note of any surveillance cameras in the area that may have captured the incident. Get the names and contact information of any witnesses.
Seek medical care. Anyone involved in an accident should see a physician as soon as possible. We understand that the signs and symptoms of many injuries may not appear until hours or days after the accident occurs; however, we strongly encourage you to seek medical care as soon as possible. Not only does this ensure your physical well-being, but it also establishes a direct link between the crash and your injuries.
Contact an attorney. The Charlotte attorneys at Price, Petho & Associates will get involved very quickly to obtain and preserve the evidence needed to prove liability. We will also take over any communication with other parties involved, including insurance carriers and at-fault drivers.
Follow doctor's orders. You absolutely need to continue all medical care recommended by your doctor until you have reached maximum medical improvement. Failing to do so could be detrimental to your claim.
Our legal team can provide further guidance at a free consultation.
How long do I have to file a Charlotte distracted driving accident claim?
Any person injured in an accident caused by the actions of a negligent party has a limited amount of time to file a claim. The North Carolina personal injury statute of limitations is three years from the date the injury occurred. This means that distracted driving accident victims have a three-year window in which to file a lawsuit against the alleged distracted driver.
Filing a claim after the statute of limitations expires may result in a denial of your claim. The deadline will be extended in some cases, like when the victim is a minor. Regardless, it's important to speak to an attorney as soon as possible after your or your loved one's accident.
What is the value of my distracted driving accident case?
If you or somebody you care about has been injured because another driver was texting behind the wheel, contact an attorney immediately. At Price, Petho & Associates, we pledge to fully investigate your claim so we can secure the compensation you need. This can include:
Full compensation for medical bills
Lost income if you are unable to work
Property damage expenses
General household expenses related to the accident
Pain and suffering and loss of enjoyment of life damages
Is there a distracted driving accident attorney near me?
Price, Petho & Associates has offices at 1420 Elizabeth Ave in Charlotte. We also maintain offices in Rockingham and Rutherfordton for your convenience. If you are too injured to come to us, we can visit you at home or in the hospital.
Contact a Charlotte distracted driving accident attorney today
If you or a loved one have been injured in an accident caused by a distracted driver in or around the Charlotte area, turn to the team at Price, Petho & Associates for help. Our attorneys have extensive experience handling complex car accident claims throughout the state, and we know what it takes to help clients recover compensation for their losses. We want to ensure you receive coverage for your medical expenses, property damage losses, pain and suffering damages, lost income, and more. To schedule a free consultation, call us today at 704-372-2160 or fill out our contact form. We proudly serve clients in Charlotte, Rockingham, Rutherfordton, North Carolina, and South Carolina.
Related Articles: