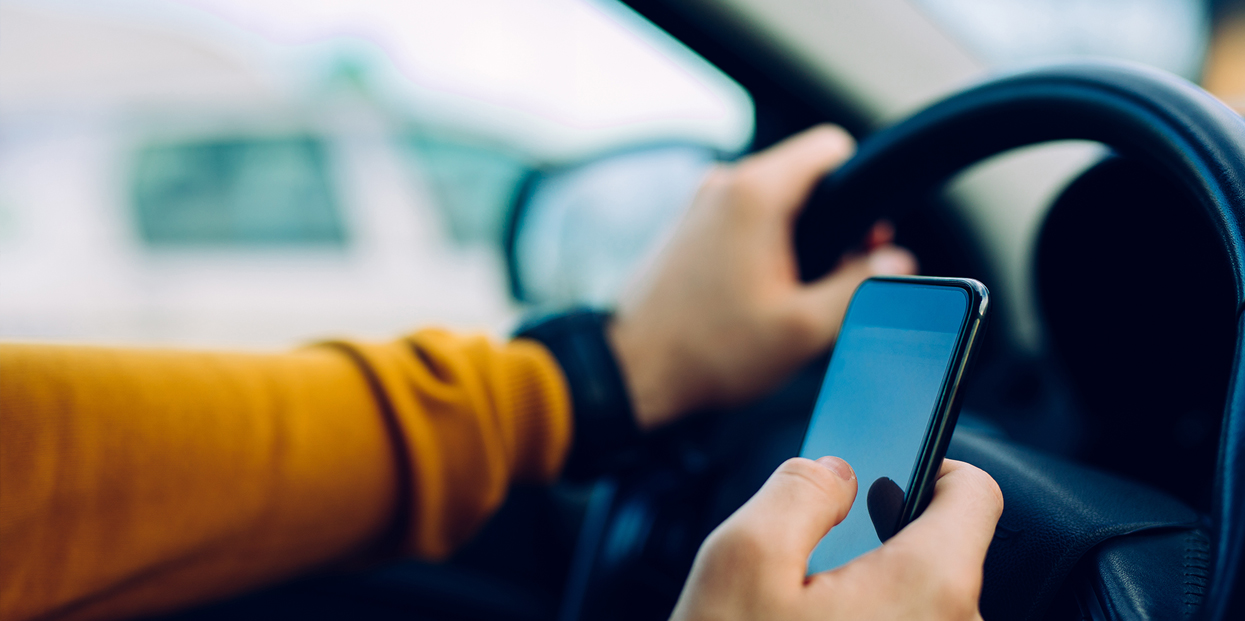 Rutherfordton Distracted Driving Lawyers
Fighting for victims of vehicle accidents caused by distracted drivers in NC
Distracted driving is a major problem in and around the Rutherfordton area of North Carolina. Distractions behind the wheel can come in the form of phones and technology, other people in the vehicle, eating and drinking, and more. Distracted drivers aren't prepared for traffic emergencies. Often, they are the cause of traffic emergencies.
At Price, Petho & Associates, our Rutherfordton distracted driving accident lawyers understand what acts or failures are considered distracted driving. We understand how to show that a driver was indeed distracted, and that the distraction caused the accident that injured you. If you or a loved one was injured due to the actions of a distracted driver, you have the right to hold that driver accountable for your economic losses, and all the ways your injuries prevent you from living a normal life. We file wrongful death actions when driver distraction accidents in or near Rutherfordton are fatal.
How can we help?
How common is distracted driving?
Data available from the North Carolina Department of Transportation shows that there were more than 44,000 total collisions caused by distracted driving across the state during the latest reporting year. As a result of these incidents, 157 people lost their lives and more than 18,500 people were injured.
How do Rutherfordton distracted driving accidents occur?
Distracted driving crashes can occur in a wide variety of ways in and around the Rutherfordton area. Some of the most common causes of the distracted driving crash that our car accident attorneys help clients with include the following:
Talking on a cell phone
Sending or receiving text messages
Browsing emails or the Internet
Browsing social media
Eating or drinking inside the vehicle
Reaching for objects inside the vehicle
Talking to or interacting with other people inside the vehicle
This is certainly not an exhaustive list of the ways that distracted driving accidents can occur. Any conduct that takes a driver's eyes off traffic, hands off the steering wheel, and mind away from avoiding accidents – if just for even a second – is considered distracted driving.
What injuries are caused by distracted driving accidents?
Injuries caused by distracted driving will vary widely depending on the severity of the incident. In some cases, a distracted driving crash will only lead to property damage, but that is not always the case – especially when the victim is a pedestrian, bicycle rider, or motorcycle rider. Distracted driving crashes can result in significant injuries, including the following:
Traumatic brain injuries
Open head wounds or concussions
Spinal cord trauma
Multiple, complex, compound, or simple fractures
Traumatic amputation
Burn injuries
Soft tissue injuries
Whiplash
Other severe back or neck injury
Internal organ damage
Internal bleeding
Scarring and disfigurement
Other injuries that require professional medical care
We work with your doctors and our network of doctors if necessary to understand all the medical care you will need, all your limitations, and every way your injuries are affecting you – physically and emotionally.
What are the distracted driving laws in North Carolina?
North Carolina now makes it illegal to use a mobile phone for text messages or email communications. You cannot type or read text messages and emails. If you drive a commercial vehicle, you cannot text or talk with any hand-held communication device. There are exceptions. The North Carolina Department of Transportation state that minors also cannot use a handheld device to talk or text.
It is not necessary to show a driver broke a law. Your car accident or wrongful death case only requires showing that the driver was distracted, and that the distraction caused your injuries or the death of a family member.
Who is liable for a distracted driving accident in Rutherfordton?
At Price, Petho & Associates, our Rutherfordton personal injury lawyers file claims against all responsible defendants including:
The distracted driver.
The owner of the vehicle. For example, when teenagers text while driving, we file a claim against the parents if the parents owned the car.
An employer. Employers are generally liable for the negligent acts of their employees. For example, if a truck driver gets into an accident while looking at a GPS system, we often file a claim against the trucking company that hired the driver.
We also file claims against other defendants if they contributed to the accident.
Most distracted driving accident claims in Rutherfordton will be resolved through settlements with insurance carriers. However, there are times when insurance carriers deny a claim or refuse to offer a fair settlement. When that occurs, it may be necessary for a distracted driving crash victim to file a lawsuit against the alleged negligent driver.
Our Rutherfordton distracted driving lawyers prepare each case for trial. Many cases do settle precisely because insurance companies know about our successful record in the courtroom.
When should I file my accident claim?
The best course of action is to consult our office as soon as possible after a distracted driving accident in Rutherfordton. While you do have three years to file a car accident claim (just two years if you're filing a wrongful death claim), it is best to contact our lawyers immediately. We investigate the accident site, review phone records, examine trucking logs, speak to witnesses, and thoroughly question everyone involved in the crash.
Do you have a distracted driving accident lawyer near me?
Our Rutherfordton car accident lawyers see clients at 224 N Main St. Rutherfordton, NC. We also have Charlotte and Rockingham offices. We meet you at your home or a healthcare facility when necessary.
Call a Rutherfordton distracted driving accident lawyer immediately
If you or somebody you love has been injured in an accident caused by a distracted driver in the Rutherfordton area, reach out to the team at Price, Petho & Associates as soon as possible. We have experience handling complex vehicle accident cases throughout the state of North Carolina, and we know what it takes to help clients recover the compensation they need. Compensation can include coverage of your medical bills, property damage expenses, lost income, pain and suffering damages, and more. When you need a Rutherfordton distracted driving accident attorney, you can contact us for a free consultation about your case or by calling 704-372-2160.