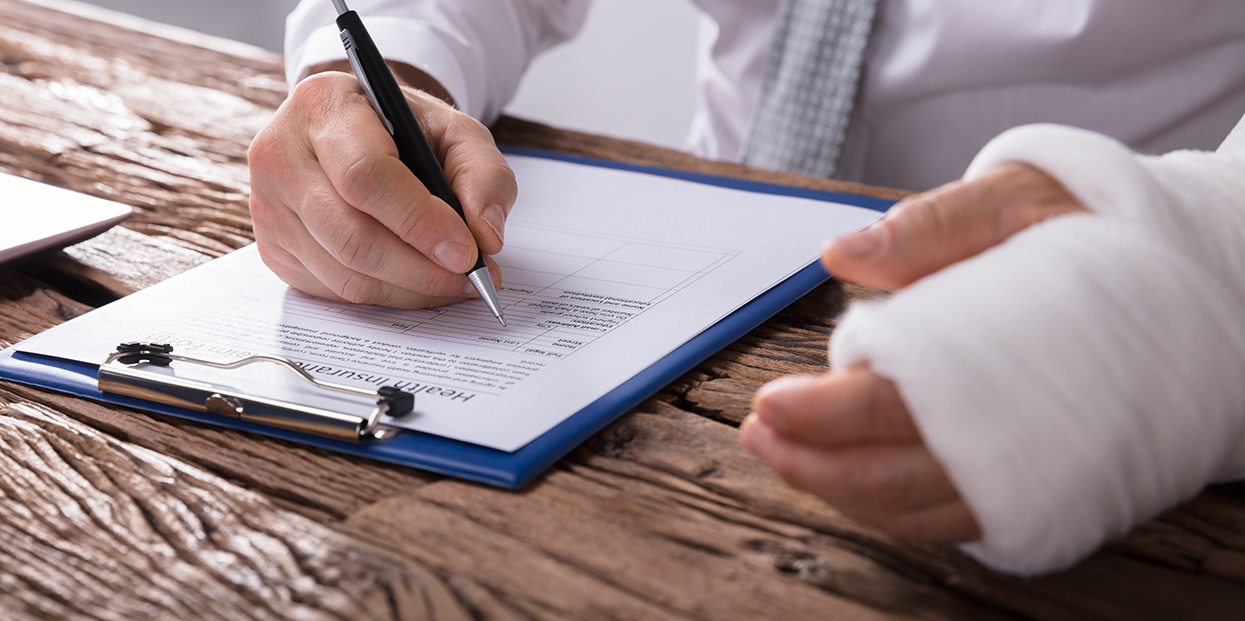 Rutherfordton Workers' Compensation Lawyers
Fighting for North Carolina workers since 1979
Being in a work-related accident is harrowing for so many reasons. You might not know if, or when, you can get back to your job. You worry about how you will pay your medical bills. You also worry whether you'll have any income to pay your living expenses. Many employees worry that employers may push them to return to work before they're healthy. Some workers may have a permanent disability.
At Price, Petho & Associates, we want to be the legal team that takes as much stress off your shoulders as possible by managing the legal aspects of your workers' compensation claim. Our workers' compensation attorneys create and file your claim, negotiate the details with your employer or their insurer, and protect your rights if your claim is denied. We're your advocate with your employer – while you focus on getting as healthy as possible.
Our strong record of workers' compensation results includes numerous settlements for more than $1 million. In one workers' compensation case, we obtained $2,700,000 for a worker who was "rendered a paraplegic when he fell from a roof fracturing his spine."
How can we help?
What is a workers' compensation claim?
North Carolina provides that most employees are entitled to seek workers' compensation benefits if they have injuries due to a workplace accident or develop an illness due to the type of work they do. Worker's compensation claims differ from personal injury claims in several key ways:
There is no need to prove fault in a workers' compensation case.
Workers' compensation does not include pain and suffering.
Workers must be employees.
Workers are entitled to about 2/3 of their average weekly wages in workers' compensation cases and 100% in personal injury cases
Workers' compensation cases are generally decided by a hearing officer and not by a jury.
Our lawyers explain when workers must use the workers' compensation process, and when a personal injury claim may be possible.
What types of injuries do workers in Rutherfordton suffer?
We represent all types of workers including workers in construction, manufacturing, agriculture, healthcare, retail, trucking, law enforcement, and other industries common to North Carolina. Some of the injuries that are common to Rutherfordton workers include:
Traumatic brain injuries
Damage to the spinal cord
Traumatic amputation/loss of limb
Thermal, electrical, chemical, and radiation burns
Overexertion injuries
Repetitive stress injuries
Neck, shoulder, and back injuries
Respiratory illnesses
Hand injuries
Vision and hearing loss
Infections
Diseases
Many other types of injuries and illnesses
We work with your physicians and our own network of doctors to fully understand the seriousness of your injuries and your long-term health needs.
What types of accidents cause workplace injuries in Rutherfordton?
While there is no requirement to prove fault, it helps to understand why accidents happen – to prevent future accidents and to ensure your physicians and the hearing officer understand your health needs, and why returning to work is so difficult.
Our Rutherfordton workers' compensation lawyers represent workers who suffer injuries or illnesses due to:
Physical stress injuries due to lifting, carrying, pulling, or pushing heavy or large objects
Being pinned by objects such as equipment or machines
Falls from scaffolds, ladders, and surfaces high off the ground
Slip and fall accidents
Being struck by tools, objects, merchandise, and debris
Trucking and other transportation accidents
Health-related accidents including infections
Exposure to toxic chemicals
Exposure to electrical currents
Physical assaults
Improper use of machines, tools, and equipment
Dehydration
Fatigue
Exposure to the hot sun, wind, and rain can also cause workplace accidents.
What benefits does North Carolina's workers' compensation provide?
Most employers in North Carolina must purchase workers' compensation insurance that covers their employees in case of a work-related accident. The benefits provided to employees can vary slightly depending on the purchased policy, but they must give basic coverage necessities.
Employees who qualify for workers' compensation in North Carolina are entitled to:
Medical attention: Any medical care deemed necessary to improve the injured worker's health must be covered by workers' compensation. This can become complicated if the insurer argues a certain medical procedure, like extended rehabilitation, was "helpful but unnecessary." Many accident victims need extensive work with physical therapists, occupational therapists, and vocational therapists. Most workers need to be seen by a local emergency room center. Some workers require surgeries and hospitalizations. Workers may also need assistive devices such as prosthetics or wheelchairs. Workers' compensation should also pay for your medication bills and even long-distance travel expenses.
Temporary wage loss benefits. Injured and ill workers are generally entitled to receive two-thirds (2/3) of their average weekly wages while they are receiving medical care to improve their medical condition. Some caps may apply.
Permanent compensation: If you are in an accident that causes lifelong injury, our Rutherfordton workers' compensation attorneys will compare your medical records to North Carolina's schedule of injury benefits. If you have a qualifying injury, you should be entitled to additional wage loss compensation – after you've reached the point of maximum medical improvement.
You may also be entitled to vocational benefits so you can be trained for a new line of work.
How long do you have to file a work injury claim in Rutherfordton?
You should seek medical help as soon as you are injured. Prompt help:
Can make the difference between effective treatment and an inability to fully treat your injury.
Shows that your injuries are serious. If you wait to seek medical help, your employer may argue you weren't hurt that badly.
Confirms that your injuries are related to a workplace accident and not to other causes.
Workers are generally required to notify their employer of a workplace accident or illness within 30 days from the onset of the illness or the workplace accident. Our lawyers work to file your work injury claim with the North Carolina Industrial Commission in a timely manner – provided you see us promptly.
North Carolina does have a two-year statute of limitations for filing a work injury claim, but it's best to file as soon as you can. The faster you file your claim, the sooner you can start having your medical bills paid and receive temporary work loss benefits.
Should I hire a Rutherfordton workers' compensation lawyer?
While legally you are never required to hire an attorney, having an advocate on your side can only help. At Price, Petho & Associates, we anticipate the arguments the insurance companies and defense lawyers for the employers make. We're ready to contest these arguments. Common employer arguments include:
Contesting that your accident occurred during the scope of your employment.
Arguing that your injuries are due to a pre-existing condition.
Arguing that you can return to work before you are ready.
Claiming that you are not eligible for benefits because you are an independent contractor.
Requesting that you undergo an independent medical examination (IME).
Requesting that a nurse case manager be assigned to help you.
Asserting that your conduct was reckless or intentional.
We may file a third-party claim if your accident was due to a defective product, or if a non-employer caused your injuries.
Do you have a workers' compensation accident lawyer near me?
At Price, Petho & Associates, we meet workers at our Rutherfordton office located at 224 N Main St. Rutherfordton, NC. We have other offices in Charlotte and Rockingham. We meet clients at their homes if they are unable to meet us at our office.
Talk with a highly respected workers' compensation lawyer today
Do not jeopardize your finances and well-being by going through the workers' compensation process alone. Instead, empower yourself, gain confidence, and find time to rest by placing your case in the experienced hands of our Rutherfordton workers' compensation lawyers at Price, Petho & Associates. We are proud of our history of great case results we have achieved for our clients, and we would be honored to get the chance to do the same for you. To schedule a free consultation please complete our contact form or call us at 704-372-2160 now.