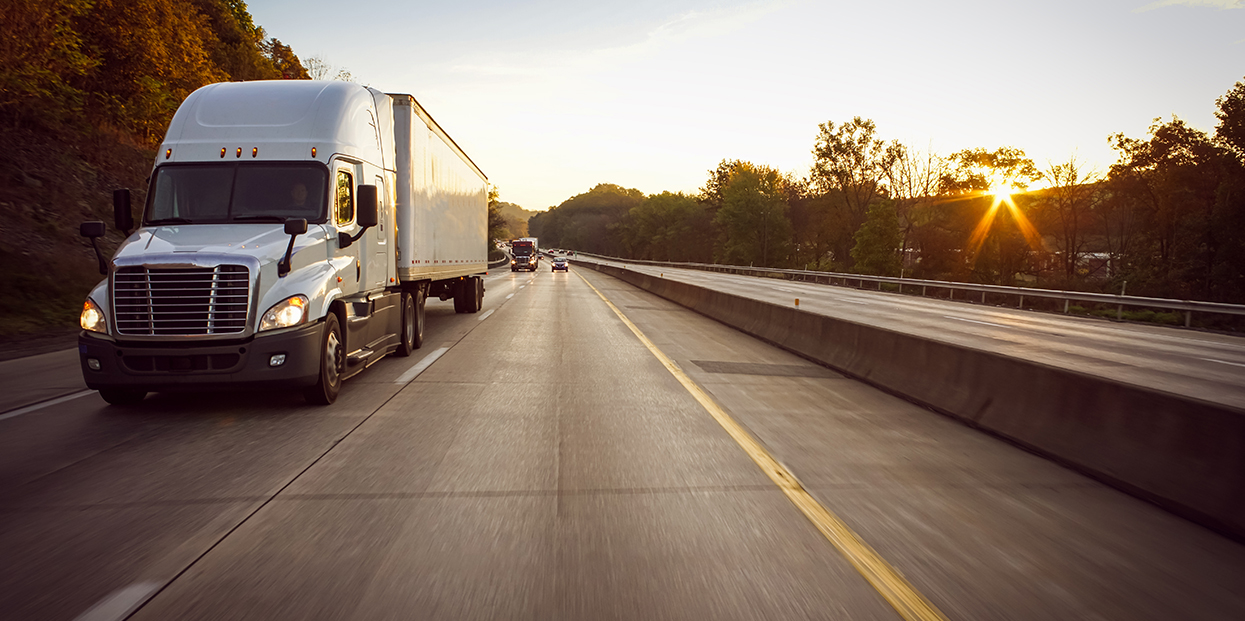 Rutherfordton Truck Accident Lawyers
Skillful representation for North Carolina truck injury victims and families
Trucks provide a necessary service by providing goods to businesses and consumers in Rutherfordton. Trucks are difficult to drive. Commercial truck driving requires a special commercial driver's license. Each type of truck such as semis, box trucks, and flatbeds has unique operation challenges. Inexperienced truck drivers and careless truck drivers are dangerous to all cars, motorcycles, and other trucks on any highways or roads. Truck accidents often cause catastrophic injuries or fatalities.
At Price, Petho & Associates, our team is ready to help if you need a Rutherfordton truck accident attorney by your side. We have the resources necessary to fully investigate these claims, stand up to aggressive insurance carriers and trucking companies, and secure the compensation you need. Our lawyers understand the federal rules by agencies such as the Federal Motor Carrier Safety Administration that govern hours of service and other truck driving requirements.
In one truck accident case, we recovered $3 million prior to trial for a construction worker who was rendered a quadriplegic when an unsecured poultry cage fell onto the worker's car – crushing his spine.
How can we help?
How often do large truck crashes occur in North Carolina?
According to the North Carolina Department of Transportation, tractor-trailers were involved in more than 3,000 accidents involving just tractor-trailers. The accidents involved 25 fatal crashes and more than 700 crashes that caused injuries. Light trucks (mini-vans and panel trucks) were involved in 4,877 accidents. Light truck accidents involved 19 fatal accidents and more than 1,400 accidents that caused injuries.
Some of the many types of trucks involved in accidents in North Carolina include:
Tractor-trailers/semi-trucks
Garbage trucks
Delivery trucks
Cement mixers and construction vehicles
Dump trucks
Tow trucks
Flatbeds
What types of injuries do Rutherfordton truck accidents cause?
Cars, motorcycles, cyclists, and pedestrians are simply no match for the weight and dimensions of trucks. Many victims suffer life-changing catastrophic or permanent injuries. At Price, Petho & Associates, we represent Rutherfordton truck accident victims who suffer:
Traumatic brain injuries including concussions
Spinal cord damage
Traumatic amputation/loss of limb
Severe burns
Broken bones
Internal bleeding and organ damage
Neck, shoulder, and back pain

Damage to joints, nerves, muscles, tissue, and ligaments
Hearing or vision loss
Heart failure
Cuts that may necessitate plastic surgery
Scarring and disfigurement
Emotional trauma
Other injuries
Our Rutherfordton truck accident lawyers also file wrongful death claims when a loved one tragically dies in a fatal accident with a truck.
Why do truck accidents happen in Rutherfordton?
Truck accidents are usually avoidable. If truck drivers and trucking companies prioritize safety, most accidents won't happen. At Price, Petho & Associates, our team has been fighting for personal injury victims since 1979. We are skilled at showing why your truck accident happened, and why the defendants should be found liable.
Truck drivers cause accidents because they:
Drive while intoxicated
Drive while distracted
Speed, tailgate, or fail to follow other North Carolina traffic laws
Fail to comply with FMCSA hours of service requirements
Load their cargo improperly
Don't have the necessary experience to drive their truck
Trucking companies cause accidents because they:
In many cases, both the truck driver and a trucking company are liable.
What types of truck accidents do you handle?
Our Rutherfordton truck accident lawyers are skilled at all types of truck accidents including:
Truck rollover accidents
Jackknifes
Collisions due to blind-spots
Wide turn collisions
Accidents where a car rides under a truck
Accidents caused by shifting cargo
Spilled cargo
Head-on crashes
T-bone accidents
Rear-end collisions
Accidents at intersections
Construction and work-zone accidents
Who is liable for a Rutherfordton truck accident?
Often, more than just the truck driver is liable for your injuries or the death of a loved one. At Price, Petho & Associates, we file truck accident claims against responsible:
Truck drivers
Truck owners
Brokers
Shipping companies
Loading companies
Leasing companies
Our Rutherfordton truck accident lawyers also file claims against manufacturers when defective truck parts such as brakes, hydraulic systems, electrical components, fuel lines, and other parts cause accidents.
How much is my truck accident claim worth?
Our personal injury lawyers seek compensation for all your losses – from the date of the accident through the rest of your life. We work with your doctors, employers, and others to verify your injuries and damages. You could be entitled to damages for your:
Medical bills
Lost income if you cannot work
Property damage expenses
Pain and suffering damages
Loss of quality of life damages
Household out-of-pocket expenses
Scarring and disfigurement
Loss of consortium
We also file wrongful death claims if a loved one dies in a Rutherfordton trucking accident.
When should I file my claim?
In North Carolina, personal injury claims must be within three years from the date of the accident. Families only have 2 years to file a wrongful death claim.
Don't wait. Contact our skilled Rutherfordton truck accident lawyers now. We need to promptly investigate your claim, speak with the insurance companies, talk with your doctors, and take many more steps to prepare your case for court or to negotiate a settlement.
Do you have a truck accident lawyer near me?
We meet truck accident victims and families at our Rutherfordton office located at 224 N Main St. Rutherfordton, NC. Our lawyers also meet clients are our offices in Charlotte and Rockingham. We'll meet you at your home if you're not mobile.
Call a Rutherfordton truck accident lawyer today
If you or somebody you care about has been injured in an accident caused by the careless or negligent actions of a truck driver or trucking company, seek legal assistance as soon as possible. The attorneys at Price, Petho & Associates have extensive experience handling complex personal injury cases. We've been fighting for personal injury victims since 1979. We know what it takes to stand up to aggressive insurance carriers and well-funded trucking companies. Our goal is to secure full compensation for your losses, which can include.
When you need a Rutherfordton truck accident attorney, contact us for a free consultation or call us at 704-372-2160.