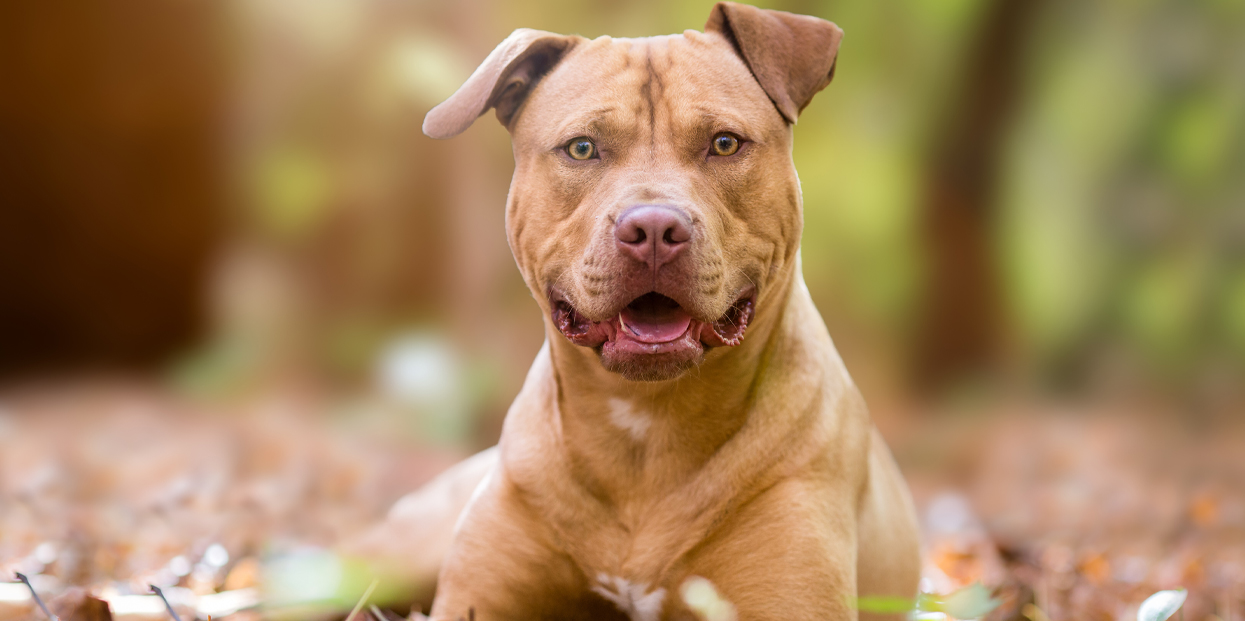 Rockingham Dog Bite Lawyers
Experienced injury attorneys serving victims of animal attacks in North Carolina
While domesticated animals often serve as beloved companions and family members, they are also responsible for millions of injuries each year. While a person's first instinct may be to pet an animal, this doesn't necessarily mean that the animal is just as enthusiastic about the idea. When pets feel threatened or anxious, they may lash out in self-defense. Alternatively, tragic incidents often occur when a dangerous animal is kept and mishandled by a careless owner.
If you've been bitten by a dog or a different domesticated animal in North Carolina, it's imperative that you retain the services of a law firm that has a comprehensive understanding of the applicable state laws. At Price, Petho & Associates, our Rockingham dog bite and animal attack attorneys help you seek justice and secure compensation that facilitates your recovery.
How can we help?
What are the dog bite laws in North Carolina?
Without legal representation, it can be difficult to collect damages for a dog bite injury in North Carolina. This is because state law follows the "one bite rule." According to the law, your attorney needs to prove that the dog owner's negligence is responsible for your injury. Negligence is generally based on convincing a judge or jury that the owner was aware of their pet's propensity for violence and failed to use reasonable care.
North Carolina reviews whether the dog is a "dangerous dog" or a "potentially dangerous dog."
In some cases, such as where dogs are used for law enforcement or hunting, the dog owner may not be liable even if the dog was known to be dangerous. Dog owners may be liable, regardless of how dangerous the dog is, if the dog is allowed to run at large.
Why do dog bites happen in Rockingham?
According to Spruce Pets, dogs may bite if:
They think they need to defend themselves, their babies, a member of their pack, or their territory.
They are startled in some way.
The play gets too intense for the dog.
They are abandoned or abused.
They are ill or injured.
Children are especially prone to dog bites because they often don't understand that dogs can bite. Many children become so enthusiastic that they frighten the dog.
What types of injuries do dog bite victims suffer?
Dogs and other animals can inflict severe injuries on victims, particularly when a person does not have any warning that a bite or an attack is imminent. Because dog bite injuries are much more common than other types of animal injuries, we will focus on what kind of damage a dog can inflict on a victim.
According to data taken from the Centers for Disease Control and Prevention (CDC), there are "approximately 800,000 dog bites each year that require medical attention" and "334,000 are severe enough to warrant treatment in a hospital." Nearly 2,400 people are bitten by a dog every day in the United States. Dogs have very powerful jaws that can inflict severe injuries on victims. At Price, Petho & Associates, our Rockingham dog bite injury attorneys regularly help clients who have sustained any of the following:
Severe lacerations or puncture wounds
Avulsions or amputations
Crushed or broken bones
Significant blood loss
Infections
Severed veins, arteries, muscles, or tendons
Diseases
Significant scarring or disfigurement
Emotional and psychological trauma
Our personal injury lawyers represent parents when an animal bites a child. We also represent any adults who are bitten by a dog, including postal carriers.
How long do I have to file a dog bite claim in Rockingham?
It is important to understand that dog bite victims need to file their claims within a certain amount of time to recover compensation. The North Carolina personal injury statute of limitations is three years from the date an injury occurs. If the victim dies, the statute of limitations is just two years. If dog bite victims fail to file a claim against the dog owner within the proper timeframe, they will lose the ability to recover the compensation they are entitled to receive.
If a claim is being handled through some sort of insurance carrier (dog bites are often handled through homeowners' insurance claims), then the incident needs to be reported as soon as possible. Insurance carriers regularly delay or deny claims that are not filed promptly.
You shouldn't wait. If a dog or animal is dangerous, the owners need to be placed on notice that their pet is dangerous. In fact, a written notice that the dog is dangerous is a key piece of evidence if another person is bitten. We also need to review your medical care promptly.
How can a Rockingham dog bite injury attorney help?
Dog bite injury cases can be complicated in North Carolina because of the "one bite rule." In some states, a dog owner can be held responsible for any injuries a victim sustains regardless of whether the dog has ever been aggressive before. That is not the case in North Carolina. Here, the courts need to see proof that the dog has bitten somebody before, that the pet owner was aware of the dog's propensity for violence, and that he or she failed to use reasonable care to protect others.
An attorney can use the firm's resources to conduct a complete investigation into the case. It is crucial to obtain all evidence needed to prove liability. This can include statements from eyewitnesses, photos taken at the scene, video surveillance of the incident, any animal control or police reports, evidence of prior complaints, and more.
Additionally, attorneys from Price, Petho & Associates will ensure that their client is fully evaluated by a trusted medical professional who can treat the injuries and help provide an estimate of how much the total costs for treatment will be – and how the victim's life will be affected by the bite.
How much is my dog bite accident claim worth?
By pursuing a premises liability lawsuit for a dog bite, you may be able to recover the following damages:
Medical expenses
Lost wages
Pain and suffering
Punitive damages
Many dog bite and animal attack victims have scarring and disfigurement that may require skin grafts and plastic surgeries. Victims often need to consult with psychologists because the scarring and disfigurement may affect their self-esteem.
Do you have a dog bite lawyer near me?
Our Rockingham office is conveniently located at 801 E Broad Ave, #17 in Rockingham, NC. We also have locations in Charlotte and Rutherfordton. We meet clients at their homes or in a hospital when necessary.
Explore your legal options with an experienced Rockingham dog bite lawyer
At Price, Petho & Associates, our Rockingham dog bite and animal attack lawyers have successfully represented countless clients across the state of North Carolina in personal injury actions. We are skilled at showing how accidents happened, and who is responsible. We demand compensation for all your damages. We're always ready to try your case in court. Many dog bite cases do settle. Rely on a legal team that has been serving clients since 1979. Contact Price, Petho & Associates at (704) 372-2160 or fill out our contact form.
Our firm works on a contingency fee basis. You don't pay unless we win or settle your claim.