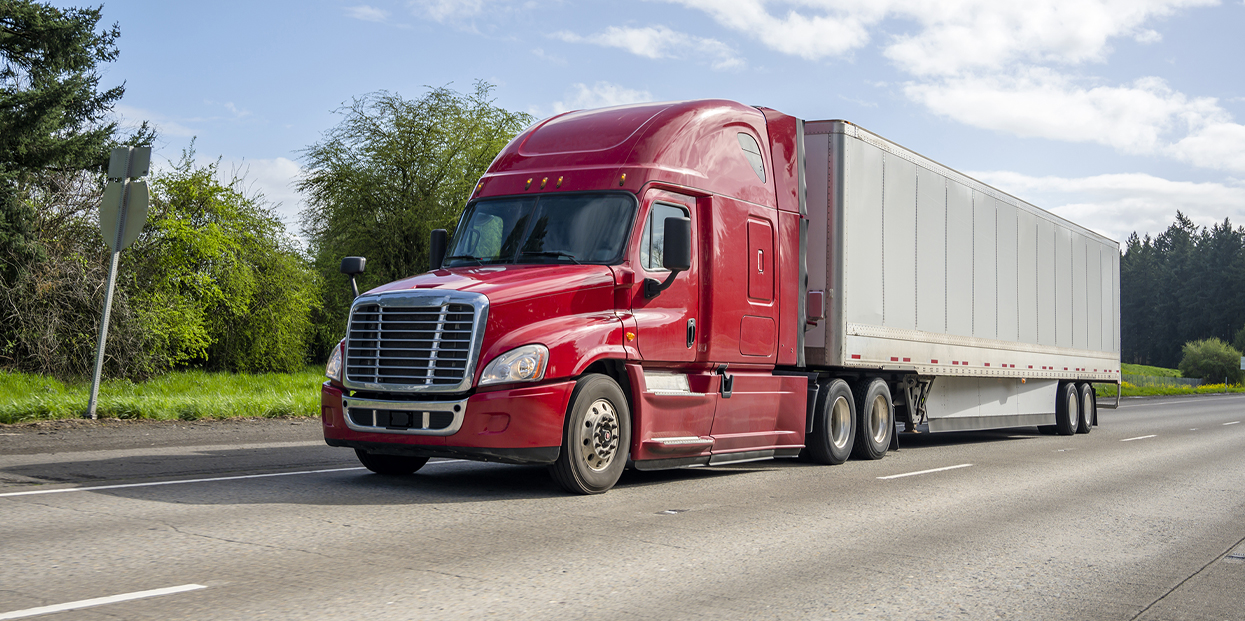 Rockingham Truck Accident Lawyers
Pursue compensation that protects your quality of life
Every day, countless commercial motor vehicles travel the roads and highways of North Carolina. The mere presence of a truck can trigger intense and reasonable anxiety in car drivers, motorcyclists, bicyclists, and pedestrians – because trucks are much bigger and heavier. Semis and tractor-trailers are large vehicles that provide operators with insufficient stopping power and limited spatial awareness.  To protect lives, truckers must devote their full attention to the road and strictly engage in safe driving practices.
Unfortunately, trucking companies are willing to ignore federal regulations and disregard legal penalties if there is a potential for profit. Consequently, truckers are pressured to engage in unsafe driving habits just to meet the unrealistic deadlines of their employers. Truck accidents frequently result in catastrophic injuries and heartbreaking fatalities. With a single act of negligence or carelessness, the lives of all parties and their families can be irrevocably changed forever. At Price, Petho & Associates, our Rockingham truck accident lawyers have been fighting for truck accident victims for more than 40 years. We have a track record of large verdicts and settlement agreements – often for the insurance policy limits.
How can we help?
How serious are truck accidents?
According to the Federal Motor Carrier Safety Administration (FMCSA), there were more than 500,000 police-reported large truck accidents in 2019, injuring 114,000 people and killing 4,479 people. Of those accidents:
62% involved two vehicles.
57% of all deadly truck accidents happened in rural areas.
25% happened on Interstate highways.
About 33% of work zone fatal crashes involved at least one large truck.
On average, 82% of the people killed in fatal truck accidents were NOT occupants of the large truck.
Cars, motorcycles, pedestrians, and bicycle riders are simply no match for the size and weight of commercial trucks. The truck usually crushes the vehicle, leading to catastrophic – and often fatal – injuries to everyone else involved.
What types of truck accidents do you handle?
Our Rockingham truck accident lawyers handle all manner of vehicle collision claims, including:
Truck rollovers
Jackknife accidents
Blindspot accidents
Wide turn collisions
Underride accidents
Accidents caused by shifting or spilled cargo
Head-on crashes
Broadsides
Rear-end collisions
Intersection accidents
Construction and work-zone accidents
We also represent victims when a truck accident is due to a defective truck part such as a defective hydraulic system or due to a faulty road design.
What injuries do Rockingham truck accidents cause?
Truck accident victims are likely to suffer injuries that change their lives forever or require extensive medical care before the victims' health returns close to normal. Our Rockingham truck accident lawyers represent victims who suffer:
Head injuries including traumatic brain injuries
Spinal cord injuries
Traumatic amputation/loss of limb
Burn injuries
Multiple, complex, and simple bone fractures
Damage to muscles, nerves, joints, ligaments, and tissue
Internal bleeding
Damage to internal organs
Severe cuts and lacerations that may require plastic surgery
Vision loss
Hearing loss
Other injuries
Many victims, especially victims with scarring or disfigurement, require psychological care.
At Price, Petho & Associates, we also represent families when a spouse, son, daughter, father, or mother, or other close relative is killed in a truck accident.
What are the causes of Rockingham truck accidents?
Truck collisions occur when truckers participate in the following behaviors:
Speeding
Driving while exhausted
Failure to yield
Any violation of North Carolina traffic laws
Driving too fast for weather or traffic conditions
Failure to manage blind-spots
Not securing the cargo properly
Failure to follow federal and state laws regarding inspection and maintenance of trucks
Who is liable for a Rockingham truck accident?
Before you take legal action by filing a personal injury or a wrongful death claim, it's important that you first discuss your case with an experienced legal professional. There may be multiple parties that should be held liable for your injuries or loss.
The following entities can be held liable for a truck accident:
The truck driver
The company or people that own the truck
The trucking company
A shipping company
The truck broker who arranges the shipment
The maintenance crew
A truck manufacturer
A leasing company
Other defendants such as the North Carolina Department of Transportation may also be liable for a truck accident in Rockingham.
Our legal team works with investigators, truck reconstruction experts, the police, and truck parts manufacturer to help show why the defendants are liable. Our lawyers also understand the federal and state laws that govern the operation and maintenance of trucks. These laws include the FMCSA hours of service laws and OSHA's truck loading requirements.
How much is my truck accident claim worth?
Truck accident victims often sustain significant injuries that warrant multiple surgeries and continual medical treatments. Insurance companies are rarely willing to pay the full extent of a survivor's medical expenses. In fact, they try to pressure the survivor to accept an insufficient settlement amount just to save money and prevent future lawsuits. Our attorneys can negotiate with the defendant's insurance company on your behalf and help you secure the damages you need to facilitate your financial and physical recovery. If necessary, we can even litigate in court to maximize your claim.
We demand compensation for all your economic and personal damages including:
Economic damages

All your medical bills – current and for the rest of your life
Your lost income – current and future including compensation if you have a disability that prevents you from working
Property damage

Personal damages

Your pain and suffering
Scarring and disfigurement
Inability to use a body part
Loss of consortium
In North Carolina, plaintiffs have three years from the date of the accident to file a personal injury claim. They only have two years to file a wrongful death claim.
Do you have a truck accident lawyer near me?
Our Rockingham lawyers meet truck accident victims and families at 801 E Broad Ave, #17 in Rockingham, NC. We also have offices in Charlotte and Rutherfordton. Our lawyers meet clients at their homes or in a hospital when necessary.
Work with an experienced Rockingham truck accident lawyer today
Our Rockingham truck accident attorneys have recovered multi-million-dollar verdicts and settlements on behalf of our clients. You can recover in peace knowing that our firm is available to you and capable of handling any details and legal contingencies associated with your case. We work with professionals who are skilled at showing the defendants caused your accident and the full severity of your injuries. Call Price, Petho & Associates at 704-372-2160 or fill out our contact form to schedule a free consultation.