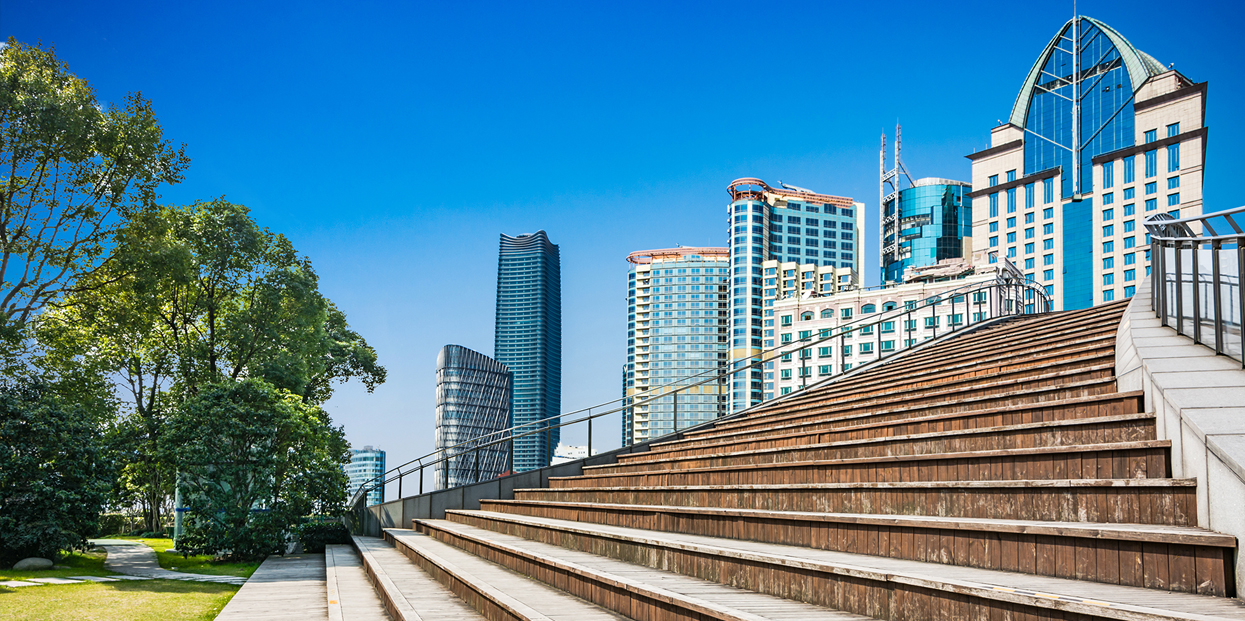 Skilled representation for injured shoppers, consumers, and visitors
When you go to a store, a professional office, or any location – you have the right to expect that the property owner made your safety a top priority. In North Carolina, business owners and property owners are both responsible for providing reasonably safe environments for residents, employees, and visitors. If there is a potential safety hazard on the premises, an owner is required to post sufficient and visible warnings until the problem is corrected. To guarantee public safety, these repairs need to be completed promptly.
At Price, Petho & Associates, we've been fighting for personal injury victims since 1979. We understand the unique issues involved in Rockingham premises liability claims. These issues include determining who the true owner of the property is, and showing the owner knew, or should have known, of a dangerous condition. Many falls and accidents cause serious injuries. We work with your doctors to show just how life-changing your injuries are. We're respected for our record of strong verdicts and settlements.
How can we help?
What types of premises liability claims do you handle?
Our Rockingham premises liability lawyers handle all types of accidents caused by accidents on the property of others. Some of the many types of claims we handle are:
Negligent security
Construction accidents
Exposure to chemicals
Electrical accidents
Swimming pool accidents
Trampoline accidents
Accidents on stairways, escalators, and elevators
Who is liable for a premises liability accident in Rockingham?
All property owners have a duty to keep their businesses and homes safe for anyone who is legally on their property. The duty to keep a property safe applies to commercial businesses, nonprofits and charities, and homeowners.
Some of the many entities that are liable for accidents due to unsafe property include:
Office buildings
Restaurants
Parking structures
Shopping malls
Supermarkets
Hotels
Hospitals
Apartment complexes
Businesses that provide community services
To successfully recover damages in a premises liability lawsuit, your attorney needs to prove that the owner was aware, or should have been aware, of a hazard and failed to properly correct it.
At Price, Petho & Associates, we work to determine who the responsible people are. The defendants may include the owner, a parent company, a lessee, a maintenance company, or a repair company. We can help you file a claim to hold the negligent parties responsible for your injuries.
What are some of the unique issues in premises liability cases?
Generally, no duty of care is owed to trespassers. There is an important exception called the attractive nuisance doctrine. Property owners, especially homeowners, should anticipate that children may be attracted to a swimming pool, trampoline, or other curious object. If a child is injured while using a pool or trampoline, the homeowner could be liable. Homeowners should generally take steps such as installing fences, alarms, and lights to protect children from harm.
North Carolina has a strict contributory negligence law. This means that if the victim was just 1% at fault, and the property owner was 99% at fault, the victim recovers nothing. The success of your lawsuit depends on the following conditions:
You didn't ignore obvious hazard warnings.
You didn't act in an irresponsible way that could cause your injury.
You weren't intoxicated during the incident in question.
Other factors that might show you were partially at fault.
What dangerous conditions may cause a premises liability accident in Rockingham?
Our Rockingham premises liability attorneys review many different issues to help show the property owner knew, or should have known, of a dangerous condition – and failed to address the danger. Some of the signs of owner negligence include:
Surfaces that are not level including floors, sidewalks, and pavements
Wet or slippery surfaces
Broken tiles
Torn carpets
Misplaced merchandise, tools, and equipment
Cracks in the sidewalk
Failure to fix building code violations
Structural damage
Inadequate lighting
Defective escalators or escalators
Broken locks
Loose handrails
Property owners who work with money or have reason to believe assaults may be possible should install cameras, videos, fences, locks, quality lighting, and alarms, and take other measures to prevent attacks.
Property owners should conduct routine inspections of the property – inside and outside. Owners should work with maintenance companies trained to look for problems. They should be especially vigilant after it rains or snows. If a defect is discovered, the owner should warn anyone who might come near the dangerous condition to stay away. Owners should keep the warnings in place until the dangerous condition is repaired.
What are common injuries sustained in a premises liability accident?
There are a wide variety of injuries that victims sustain in these cases. At Price, Petho & Associates, our Rockingham premises liability attorneys regularly help clients who have sustained the following:
Traumatic brain injuries
Concussions
Spinal cord injuries
Amputations or avulsions
Broken and dislocated bones
Severe lacerations or puncture wounds
Severe sprains and strains
Soft tissue injuries
Nerve, muscle, or ligament damage
Crush injuries
Internal organ damage
Internal bleeding
Victims who sustain these premises liability injuries often require extensive medical care. We regularly help clients who are unable to work or carry out their daily activities while they recover from these injuries.
In tragic cases, a fall, an attack, an electric shock, or a dog bite cause someone to die. We file wrongful death claims on behalf of your family.
How much is my Rockingham premises liability claim worth?
At Price, Petho & Associates, we work to maximize your damage award. We do this by speaking with you, your doctors, and your family – to fully understand what medical care you will need, and every way your injuries have made life difficult. We review your economic losses with your employer.
In Rockingham, victims have the right to claim the following damages from liable defendants:
All medical expenses – current and future
All lost income – current and future
Your daily physical pain and emotional suffering
Scarring and disfigurement compensation
Loss of consortium compensation
General household out-of-pocket expenses.
Loss of function of any body part
Punitive damages, if justified
We are skilled at confirming all your expenses, all your likely expenses, and all your physical and emotional challenges.
Our Rockingham premises liability lawyers file wrongful death claims when a spouse, child, parent, or other close relative dies due to an accident caused by a property owner.
How much time do I have to file a Rockingham premises liability claim?
It is crucial for injury victims to understand that they have a limited amount of time to file a premises liability lawsuit in Rockingham. The North Carolina personal injury statute of limitations is three years from the day an injury occurs. The statute of limitations for a wrongful death claim is just two years.
Don't wait. We need to investigate the accident site before repairs are made, and while everyone's memories are fresh. You need medical help now. We'll answer all your questions and guide you through the claims process.
How can a Rockingham injury attorney help with my premises liability claim?
The attorneys at Price, Petho & Associates can use their resources to uncover any evidence needed to prove liability in the case. This can include:
Any video surveillance of the incident
Photographic evidence from the scene
Property owner safety reports
Property owner inspection and maintenance reports
Employee training records
Statements from eyewitnesses
Accident reports
Prior complaints
Building code records
In addition to gathering the evidence needed to prove liability, an attorney will ensure that you are evaluated and treated by a trusted medical professional who can help calculate your total expected losses. Our attorneys negotiate vigorously with insurance carriers and at-fault parties to reach a fair out-of-court settlement. If the other parties do not budge, or if they deny a claim altogether, we are fully prepared to take your case to trial if necessary.
Do you have a premises liability accident lawyer near me?
Our Rockingham office is conveniently located at 801 E Broad Ave, #17 in Rockingham, NC. We also have offices in Charlotte and Rutherfordton. We can also discuss claims with clients at their homes or in a hospital if you are too injured to come to us.
Speak with an experienced Rockingham premises liability lawyer now
At Price, Petho & Associates, our trial-tested Rockingham premises liability lawyers can thoroughly investigate your accident and develop a customized litigation strategy that reflects your legal goals. Our team stands by your side through each step of your legal journey and helps you pursue the compensation your injuries warrant.
Contact Price, Petho & Associates at (704)-372-2160 or fill out our contact form. We work on a contingency fee basis. This means that you can seek justice and damages without worrying about attorney fees. We only get paid if you're awarded compensation.